Tony Evans was the last director of J. W. Evans & Sons Ltd, which is now a museum run by English Heritage. The company was founded by Jenkin William Evans, his grandfather. Jenkin and several other members of the Evans family are buried in Warstone Lane Cemetery.
Jenkin William Evans, the founder of the company, died on May 4th 1928, aged 74 years, long before Tony was born but his wife Louisa lived until she was 92 and died on March 4th 1950, so Tony does have some memories of her from his childhood. They are buried together in a family grave, along with their daughter Elfrida Alice Evans who nursed her mother in her final illness and then died a few months later on October 5th 1950.
Although the story of Jenkin and his company are quite well known (you can see some fantastic images here), his fascinating daughter Elfrida has received less attention. Tony remembers that she was a highly gifted linguist – she taught in a school in France between the wars and later became the Secretary of the Anglo-French Society. Her French was so perfect that the French Ambassador once mistook her for a native speaker, when she met him from the train station to escort him to their meeting!
Burial records indicate that before this plot (Section M, Grave 91) was sold to the Evans family, it was used for the burial of the Bint family (Mary Bint d. 1883, Samuel Bint d.1885, Eliza Bint d. 1980 and Emma Bint d. 1895). It is not clear whether this is a record keeping error, or if the grave was allowed be be resold because a memorial had not been erected on it within 1 year of the last burial, which is a rule stated in the cemetery regulations (many thanks to Friends of Key Hill and Warstone Lane), certainly no concrete link has been found between the two families. Samuel Bint was a builder who lived in Newtown and Aston, Mary was his wife, Emma and Eliza were their Daughters (research using census records via Ancestry.co.uk).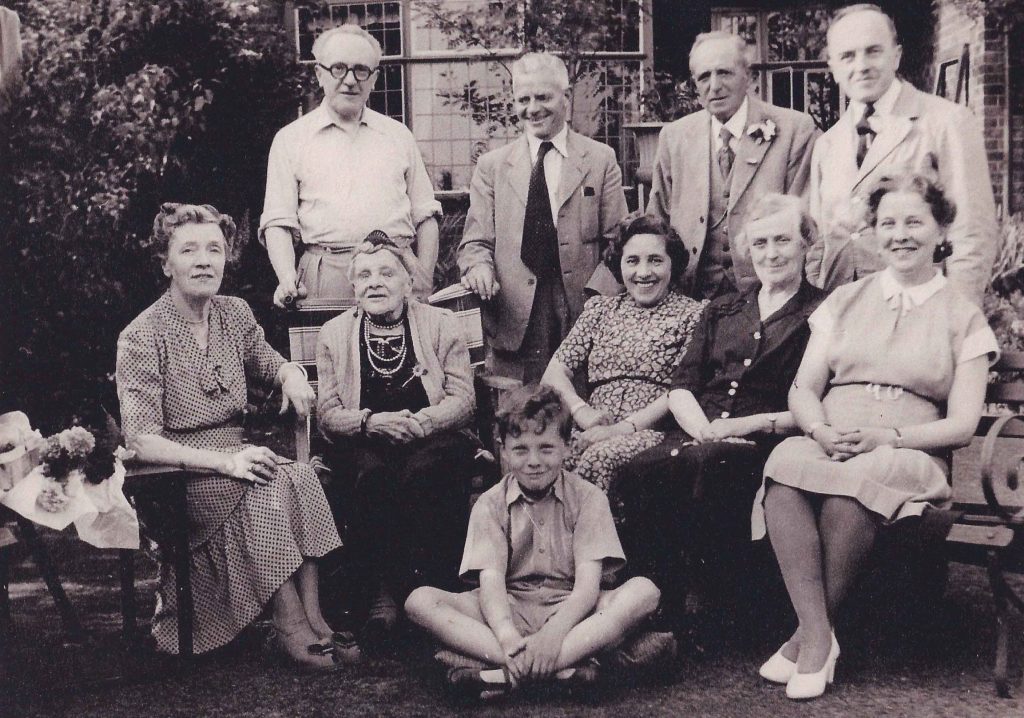 There is also another Evans family grave at Warstone Lane Cemetery in Section J, Grave 2288 is where Jenkin's mother Martha is buried (she died in 1902) but the grave had actually been purchased a few years earlier in 1889 when tragedy struck the family and Winifred Evans died when she was only a few months old. Also buried in this plot are Harry Grimley Evans who died in 1920 and Emma Jane Gray who died in 1943.
Tony worked at JW Evans for 53 years, and although he didn't visit the cemetery or the family graves frequently he was often passing by the cemetery on his way to visit firms in Pitsford Street which they did business with.
Tony was interviewed about his experiences running J W Evans for The People's Archive as part of the Jewellery Quarter Townscape Heritage Project. You can listen to a clip from the interview here.