So Much More Than Just Thomas' wife
Mary was born into relative privilege in 1832, something she never took for granted as her later life would show. She Married Thomas William Rogers and they went on to have 4 children, her younger adult life was dedicated to raising her family.
Mary was a member and Sunday school teacher of Hagley Road Baptist Church; she was very sympathetic to causes of the poorer classes and that of young girls and women caught up in the growing problem of prostitution within the city. In 1878 a friend and magistrate suggested that Mary may help in setting up a reform home for "Wayward "girls, several of which had been set up in other major cities around the country.
The Rogers had a large circle of friends which included the Chamberlain, Kenrick, Martineau, Cadbury and Osler families all of which were supporters of the Civic Gospel which saw social reform as an actual expression of the Christian faith.
Mary together with many other women from her circle of friends were concerned with "moral reform" they regularly visited brothels, courts, workhouses and prisons in an attempt to stop women falling into prostitution. She was even known to sit in the cells of women before their trials to comfort them. Many of these were young girls who would enter Mary's reform home where they would receive teaching and training in things like cooking, cleaning, and the Three Rs, this allowed them to improve their own social skills and standing. Mary's daughter in law would go on to start a girl's night shelter in 1888, this would remain open until the 1990s.
One of, if not the greatest of Mary's achievements was to found Birmingham's First Women's Hospital, this was set up in a house in Sparkhill and offered eight beds. Two stained glass windows from this house now reside in the current Women's Hospital
Mary was heavily involved in the Suffragette movement becoming Honorary secretary of the Birmingham Suffrage Society, sadly she would not live to see this movement succeed.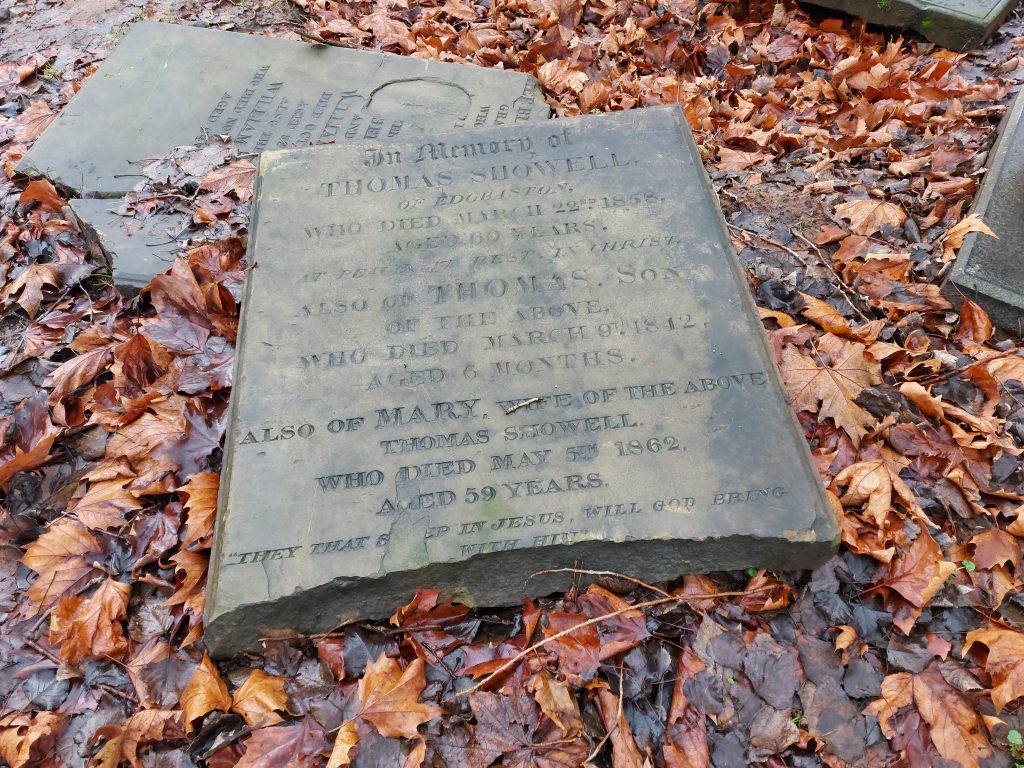 Mary Showell Rogers died in 1884 and is buried with members of her family in Key Hill Cemetery (Section C, Plot 17), where the inscription on the broken gravestone simply reads "Mary, wife of the above Thomas".