Thomas Winkles founded the Winkles jewellery company, specialising in buckles, chains and black (mourning) brooches.
From the 1860s they had premises on Hylton Street, the Vyse St and then Spencer Street.
By 1886, their factory was at 29-33 Vittoria Street where they stayed until closing in 1958. The factory is now a listed building. The company also made key chains for HM ships during WWII and supplied jewellery to Woolworths.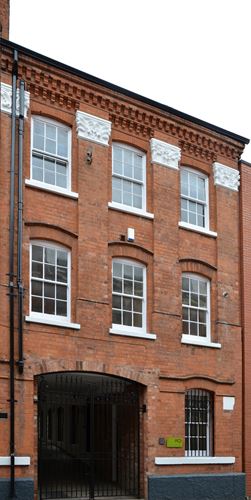 Thomas and his wife Sophia Marian are buried in Warstone Lane Cemetery (Section E, plot 57). This gravestone is a fine example of a popular style featuring a panel with floral designs – including roses, passionflower, lily of the valley and daisies.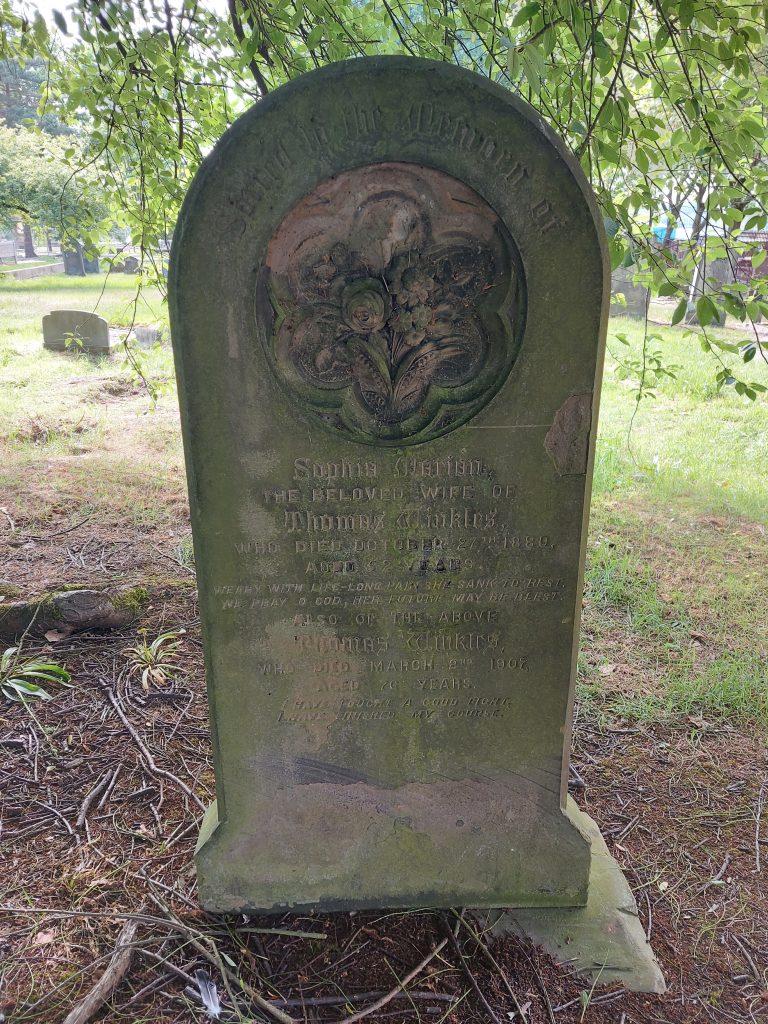 Floral symbolism was popular in this era, and the Winkles would have been very familiar with it from their jewellery designs.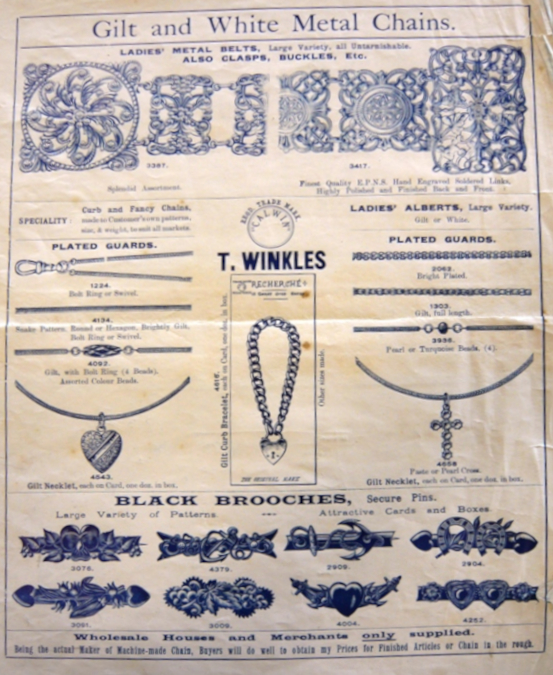 Thomas and Sophia Marian had 3 children. Their son William Henry Winkles took over the business and has a family grave in Key Hill cemetery (Section R, plot 101).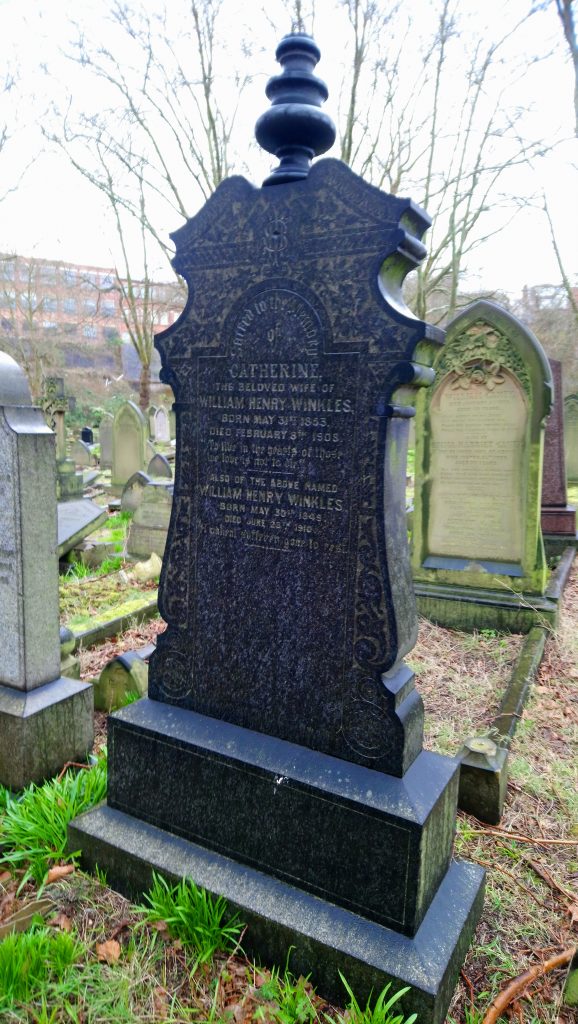 Their daughter, Sophia Marian married a diamond prospector and moved to South Africa, where she was later followed by her brother George Matthias, an artist who had exhibited with the RBSA (Royal Birmingham Society of Artists) who are now based in the Jewellery Quarter. George Matthias Winkles continued to send paintings back to Birmingham to be exhibited with them from South Africa.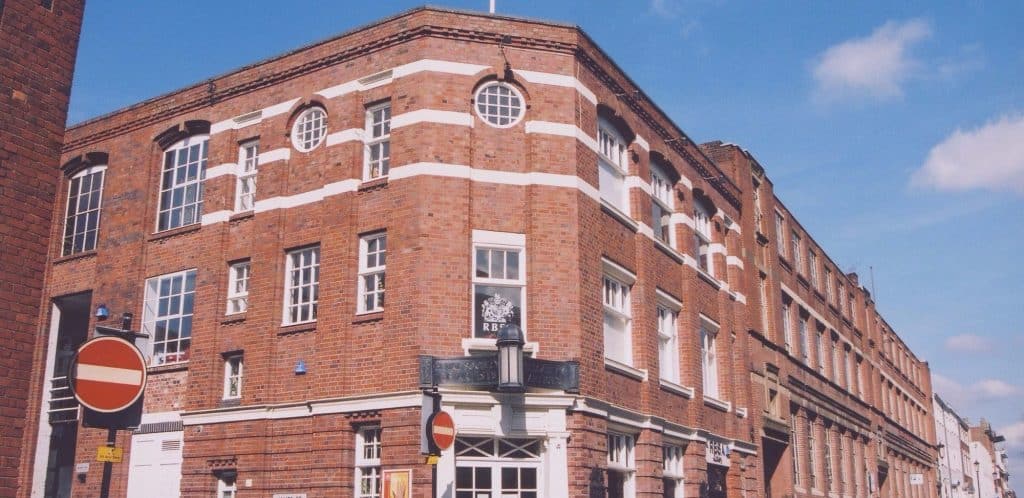 George Matthias Winkles was best known for his paintings of South African landscapes.
He also painted still life scenes in the Dutch style and commissioned portraits.