Alfred Bird was born in Gloucestershire England on the 16th of July in 1811. He attended King Edwards School in Birmingham. He was a food manufacturer and established pharmacist that invented many food products. His first chemist shop was situated beneath the old Market Hall in Bull Street, Birmingham. This is where he sold and manufactured his produce.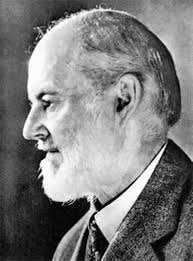 Alfred's wife was allergic to eggs and yeast but she loved custard. This motivated Alfred to formulate custard that was egg-free, just for her. After conducting many experiments, he found that cornflour powder would thicken the mixture of milk when heated to make a custard like texture. His new invention was accidentally fed to dinner guests at a party and it was well received and so he wanted to share his invention with the world in 1837.
He invented baking powder in 1843 so that he could make yeast free bread for his wife. After this he created a formula for jelly powder, and egg substitute which are still remembered and used today. Soon afterwards he founded 'Alfred Bird and Sons Ltd', which would go on to become the famous Bird's Custard company and brand which is widely known.
Alfred Bird died on the 15th of December 1878 in Kings Norton, Worcestershire and he is buried at Key Hill cemetery in Birmingham with his wife Elizabeth Lavinia.
Birmingham Daily Post, 16th December 1878:
"Death of Mr. Alfred Bird.-—We have to announce, with much regret, the death of old and well-known townsman, Mr. Alfred Bird, of Worcester Street. He had been ill for some time, of congestion of the lungs, and the disease gradually enfeebling him, expired yesterday morning, unconsciously, while asleep. Mr. Bird will be remembered as ingenious inventor and scientific man; and as one who was always ready to place his knowledge and his services the disposal of those who needed them for a good cause."
Alfred Bird died a wealthy man, as indicated by his will:

After he died, his only son, Alfred Frederick Bird, continued the work he had started. It was Alfred Frederick Bird who built 'The Custard Factory' in Birmingham in 1906, where eggless custard was mass produced. The factory remained in operation for the following decades and supplied the British Armed Forces in World War I.
Further Information
Alfred Bird: Egg-free custard inventor and chemist by Birmingham Live
Alfred Bird and Sons by Grace's Guide to Industrial History