Serjeant, 1st Battalion King's Royal Rifle Corps, 99th Brigade, 2nd Division
The Battle of the Somme was perhaps the most infamous battle of the First World War. Lasting almost 5 months from July to November 1916 it claimed the lives of 57,470 British soldiers on the first day alone. During this time, 49 Victoria Crosses were awarded including one to Albert Gill, from Hockley, Birmingham.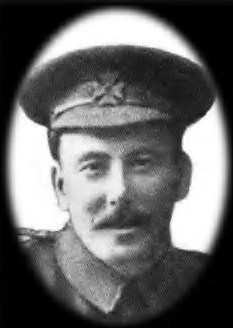 The Victoria Cross (VC), the highest and most prestigious award of the British honours system, is awarded for valour "in the presence of the enemy" to members of the British Armed Forces.
On July 27th, 1916, at Delville Wood, France, Albert Gill showing "Conspicuous Courage …By his supreme devotion to duty and self-sacrifice, saved a very dangerous situation. "(From his citation Fourth Supplement to The London Gazette of 24 October 1916). Sergeant Gill was laid to rest in the CWGC Cemetery at Delville Wood, Longueval, Somme.
By 1915 it had been decided that repatriation of the fallen would not take place. They were to be buried where they fell. By the time of the Armistice in 1918 the Commonwealth war Graves Commission (at that time the "Imperial War Graves Commission") had been established to ensure that the 1.1 million men and women of the Commonwealth who had lost their lives, would be individually commemorated either on a grave or a memorial. Headstones were to be uniform, showing no distinction based on military rank, and so Albert Gill is marked by a headstone alongside those the fought with. At home, however, families often felt the intense grief of having lost a loved one whilst having no gravesite at which to mourn. The act of including an inscription to a family member lost abroad, on a grave closer to home was not uncommon. This may explain why Albert's name is included at his brother, Harry Gill's grave at Warstone Lane cemetery, providing a local focus for remembrance.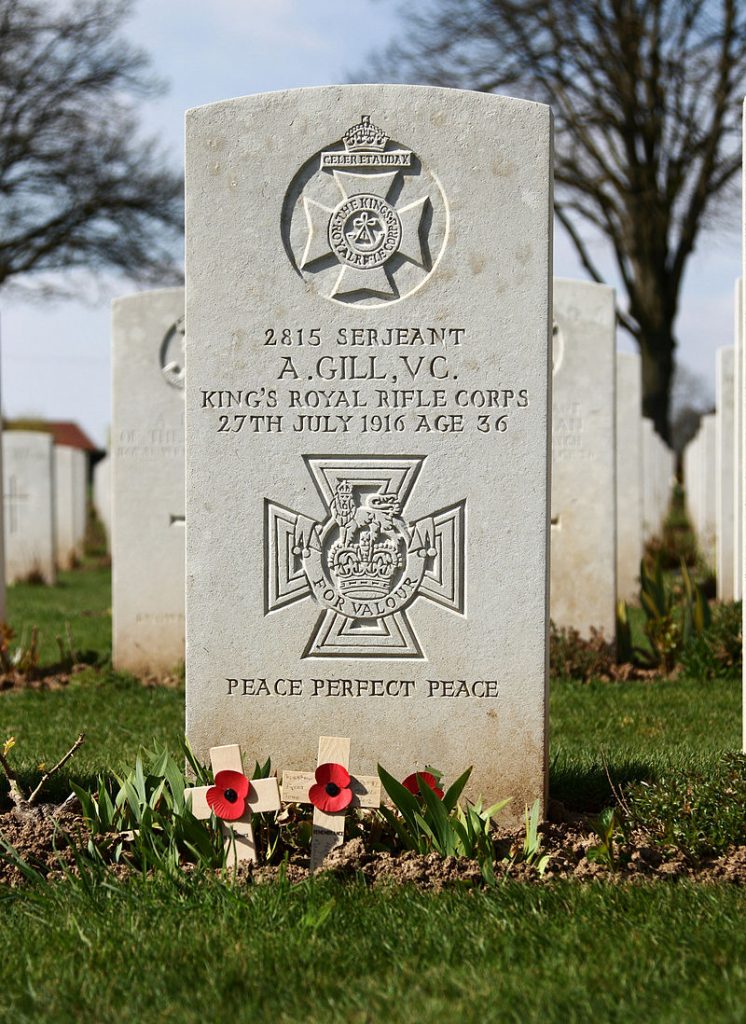 Albert was a postal worker from Hockley. Lord Mayor of Birmingham, Neville Chamberlain wrote, "His memory will be held in the greatest honour by his fellow citizens." And Birmingham, like CWGC has not forgotten him! He is further commemorated, on the memorial at Hockley sorting office, on a Birmingham post box and at the walk of heroes at the hall of memory. His medals are held at the Imperial War Museum.
Warstone Lane Cemetery and neighbouring Key Hill are significant sites for the Commonwealth War Graves Commission. Birmingham was home to some compelling history in both world wars, the proximity of several large military hospitals resulted in high numbers of local casualties. These are present as individual headstones throughout the two cemeteries and where individual graves were not marked, they are commemorated on a screen wall. The prominent Cross of Sacrifice provides an additional focus of remembrance.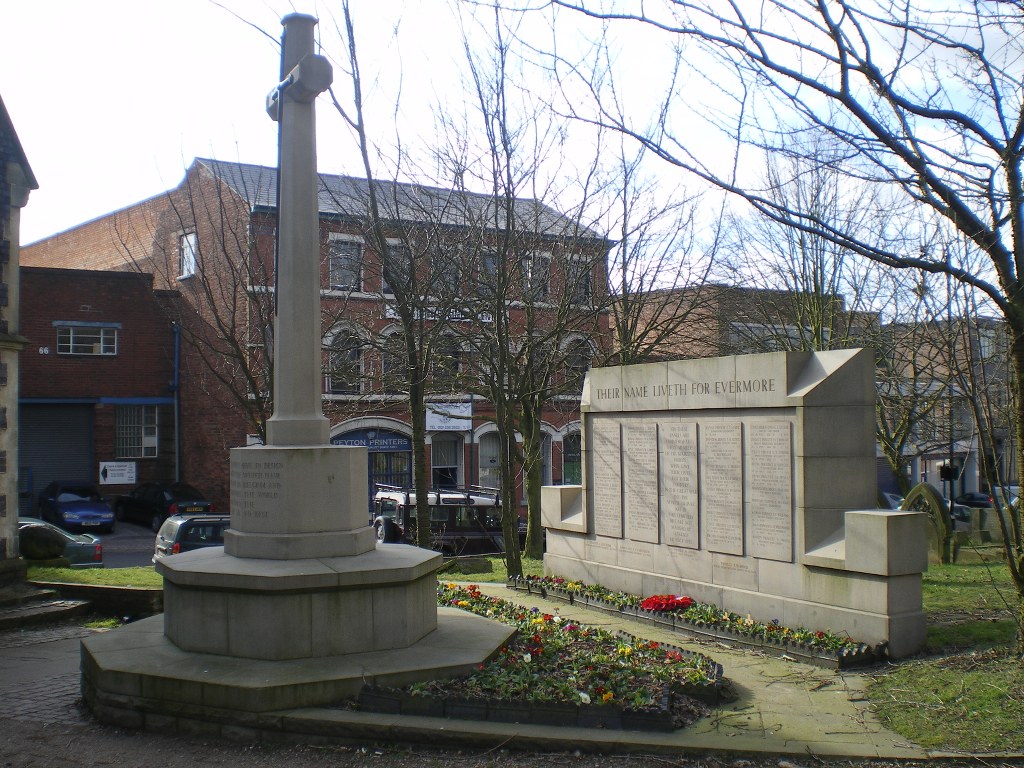 Sarah Moody is a public engagement coordinator for Commonwealth War Graves Commission.
She is available to give talks (free of charge) about CWGC to interested groups including schools.
If you would like to book a talk, please contact Sarah directly by email (sarah.moody@cwgc.org) or phone 07393 765601.