Joseph Moore was a manufacturer of buttons and other similar products. He became wealthy and used his money to help people, for example by creating a dispensary for the poor where they could receive medicines. He was also a great lover of music. His friends James Watt and Matthew Boulton encouraged him to start a concert society.
Eventually he ended up running the Birmingham Triennial Festival – concerts which raised money for the Birmingham General Hospital. The Town Hall was built as a venue for the festivals, and its organ technically belonged to the hospital!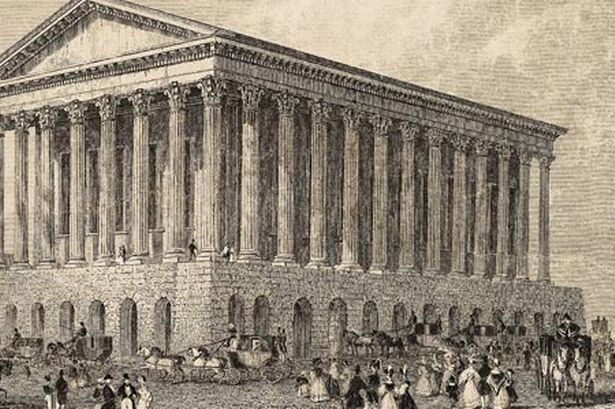 Moore wrote to the composer Mendelssohn, asking him to come to Birmingham to play. In 1846, the first performance of Elijah, was at the Birmingham Festival.
Joseph Moore died in 1851 and was buried in Warstone Lane Cemetery (section D, grave 926). His memorial is very weathered and no inscription survives, but it does feature a harp design and a portrait of Joseph. The grave is close to the main pathway which leads from the Lodge to the Catacombs and is near to the Hipkins family tomb.
Further Reading
'My favourite thing in Archives & Collections, Papers of Joseph Moore', by Val Burchall, The Iron Room