The Victorians loved planting interesting trees in cemeteries so they could be a place where people could come to learn about trees and admire unusual specimens including exotic imported species and those with symbolism linked to mourning. We wanted to revive this tradition.
There are 10 tree plaques across the JQ cemeteries with information about just some of the different species you can find within the cemeteries. Take a stroll and see how many you can find, or download the maps below to help you.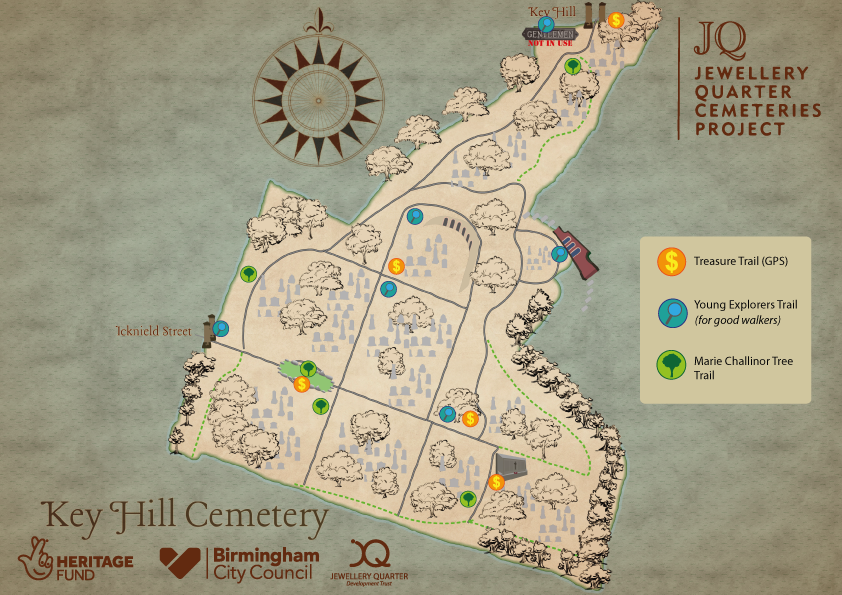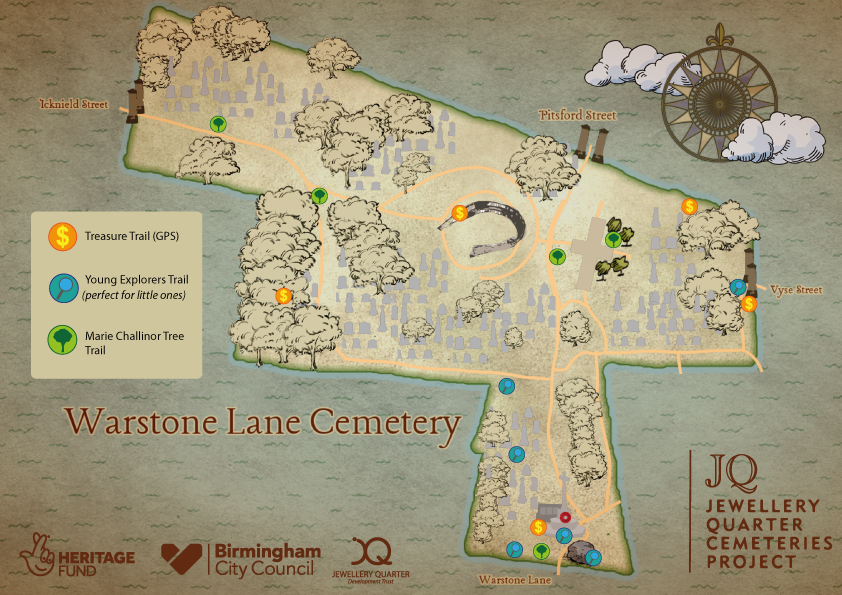 Do you want to learn more about the trees you have spotted? We have a comprehensive PDF guide to help you which also includes latitude/longitude references to the location of the tree plaques.
The file is quite large (28MB) due to all the information and colour images. We recommend waiting until you have a WiFi connection to download it.
If you would like a print copy please email josie.wall@jqdt.org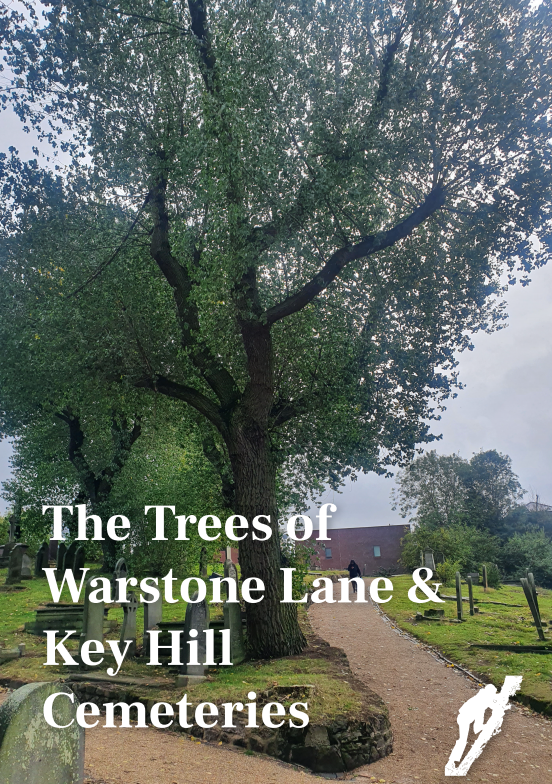 The JQ Cemeteries Tree Trail was produced in memory of Marie Challinor who loved trees.