William Fleetwood Callaway was born on the 17th March 1834 in Staffordshire, England, he had one brother and two sisters. He married Martha Taylor and they had two daughters and a son together. Fleetwood died on the 22nd of May 1886 at the age of 52 in West Bromwich.
He was a church minister at the Highbury Independent Chapel, originally at Graham Street in the Jewellery Quarter and was buried in Key Hill Cemetery (which was open to all faiths and denominations) because his chapel didn't have it's own graveyard.
William Callaway Fleetwood is buried in Section F, grave 93. The inscription states:
In grateful memory of William Fleetwood Callaway born March 17th 1834 died May 22nd 1886 for twenty-five years minister of the Congregational Church assembled first in Highbury Chapel and afterwards at Soho Hill. "An ensample to those that believe in word, in manner of life, in love, in faith, in purity." 1 Tim. IV 12.
The White's Directory of Birmingham 1873 edition includes a listing for the Highbury Independent Chapel and lists W. F. Callaway as the minister, but the previous edition (1855) lists a Brewin Grant as minister and the Dix directory of 1858 lists a Rev. Robert Hall, which supports the idea that Fleetwood became minister around 1861 and stayed with the congregation until his death.
The Highbury Independent Chapel was built in 1844 and had seating for 1000 people. This was a Congregationalist chapel; a form of Protestant Christianity which asserts the principle that a local congregation is completely autonomous under God and should not submit to outside human authorities (also known as Independents). The chapel was later used by different groups including a Methodist congregation after 1879 when the Highbury Chapel moved to a new building on Soho Hill, and the Elim Church after 1930 (the chapel was abandoned between 1913 and 1930). The building is now the Ramgarhia Sikh Gurdwara and is once again a vital part of the religious life of the Jewellery Quarter.
There are some similarities between these 19th century Congregationalist Christians and the 21st century Sikh community. They both advocate the importance of community and have close community ties with their congregation. During William Callaway Fleetwood's life, Birmingham saw lots of civic reforms and many advocated for practical actions and charitable works to improve the lives of the less fortunate. The Sikh community still work towards these goals – for example by providing food to those in need.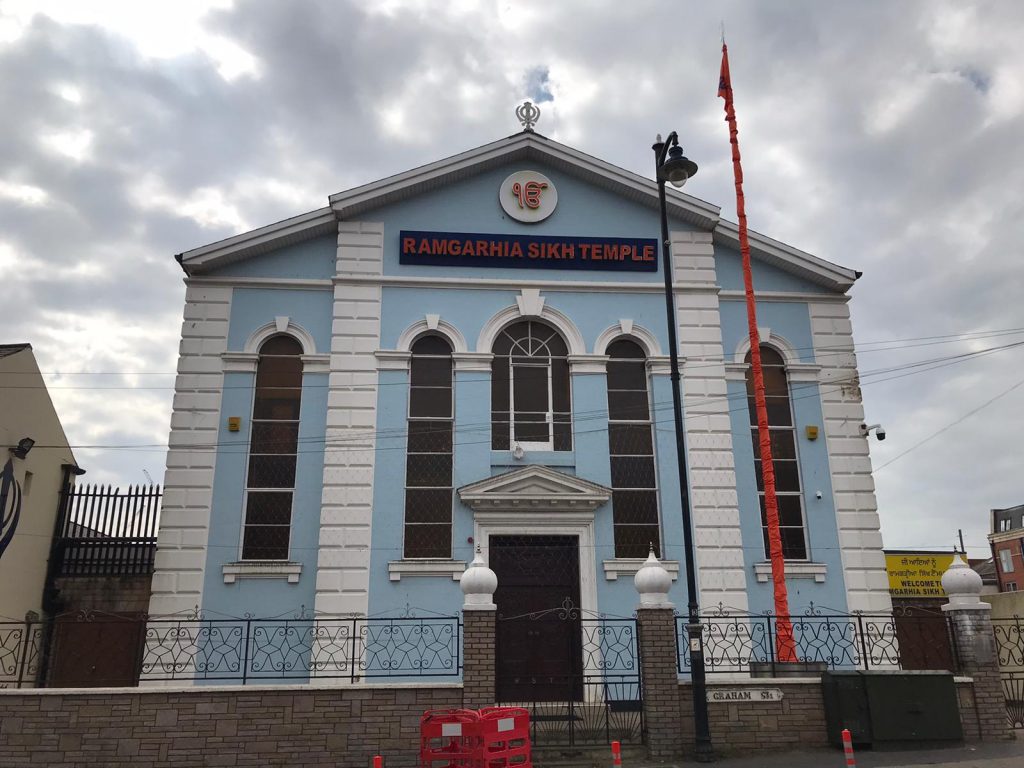 Further Reading
A History of the County of Warwick: Volume 7, the City of Birmingham, Religious History, places of worship, available here (search Highbury).
The Congregationalists, The Victorian Web, available here
Ramgarhia Sikh Temple, About Us, available here
A history of Sikh Temples or Gudwaras, JQ Townscape Heritage Project, available here
Jewellery Quarter Research Trust, burial records, available here