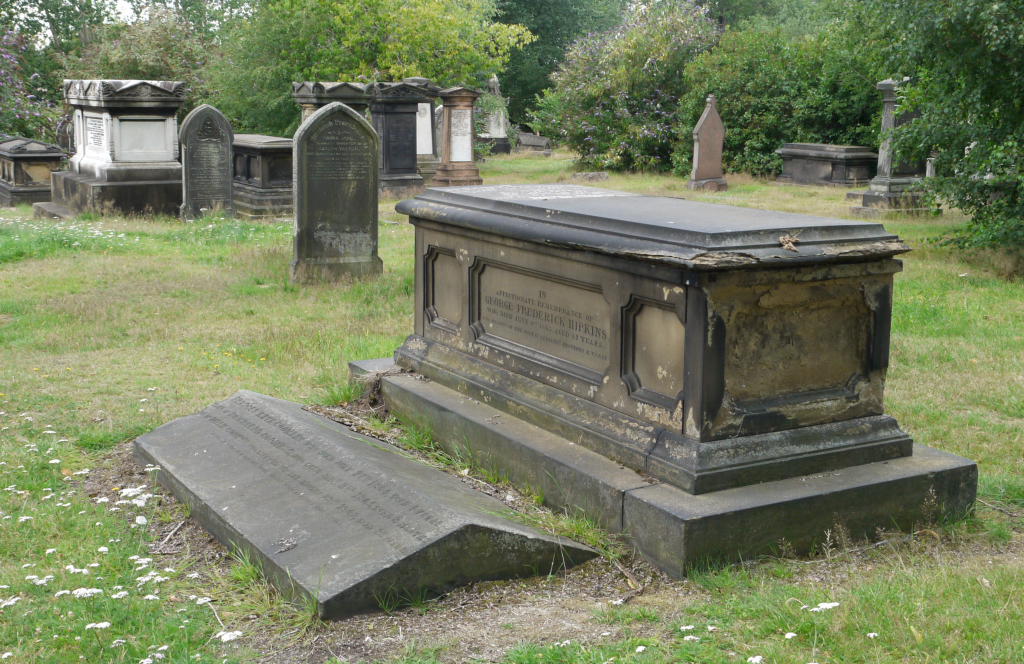 This chest tomb is a family burial plot with five names. W E Hipkins is not buried there, he was lost at sea when the SS Titanic sank on its maiden voyage across the Atlantic Ocean and his body was not recovered.
Aged 55 he was a widower with no children. Hipkins was the Managing Director of W and T Avery Ltd, makers of scales and weighing equipment at the Soho Foundry. He was travelling on a First Class ticket to visit a new Avery's factory in Milwaukee.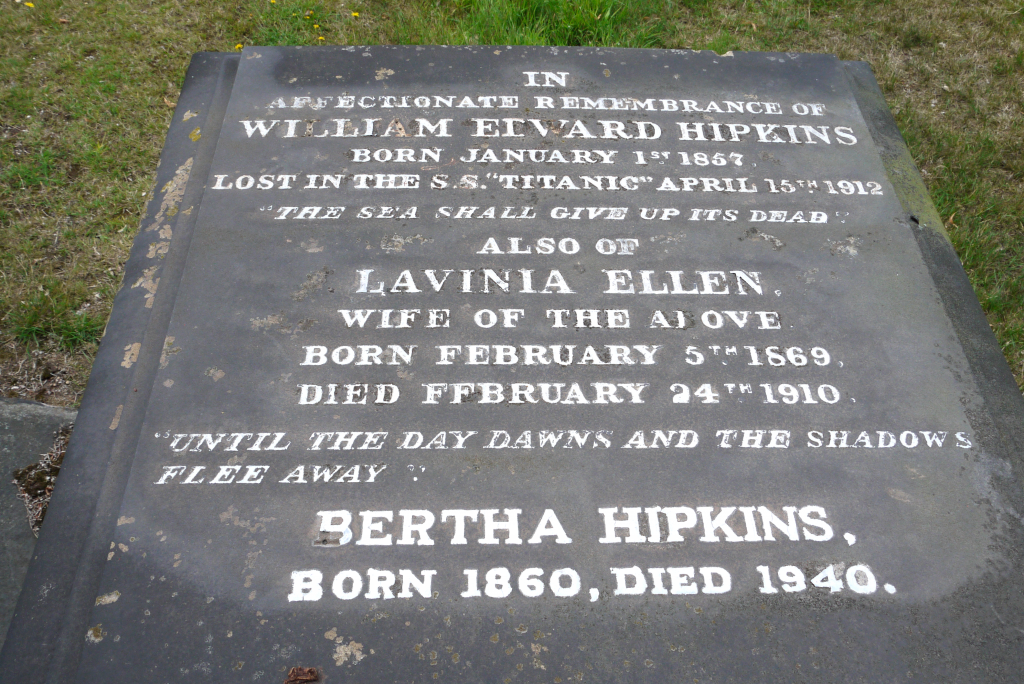 William Edward Hipkins grew up in Birmingham in a family business making metal parts and fittings. His father George Frederick Hipkins started the business with his wife Rebecca. She ran the company of G. F. Hipkins herself after both George and his brother died in 1863.
Rebecca saw to it that William and his sister Bertha got a good education with tours to Europe and America, At the age of 21 William became Assistant Manager of the newly renamed GF Hipkins and Son. He established new ways of working to make both manufacture and trading more efficient including the introduction of American machine tools.
His modern managerial style fitted right in with Joseph Chamberlain and his circle. William was appointed Managing Director at John & Edwin Wright, wire rope makers in 1890. He revitalised the company with his accounting and sales acumen.
W and T Avery was a family-run business. By 1894 the last of the Avery family was ready to retire, the company went public and WE Hipkins joined the Board. In 1896 he took over as Managing Director and set to work, consolidating small workshops across the city into a single enterprise based at the Soho Foundry. The Foundry came with the purchase of the James Watt company that had started there in 1795. Hipkins made Avery's into an efficient profitable business with the same management, accounting and modern manufacturing techniques he had employed before.
Trade tariffs between Great Britain and the USA made it difficult for Avery's to sell their products in America. Hipkins saw a way round this by establishing a factory in Milwaukee to make Avery scales in the USA and won a large order from the US Government. It was an order of such importance that Hipkins felt he had to be there to represent his company and booked his ocean journey.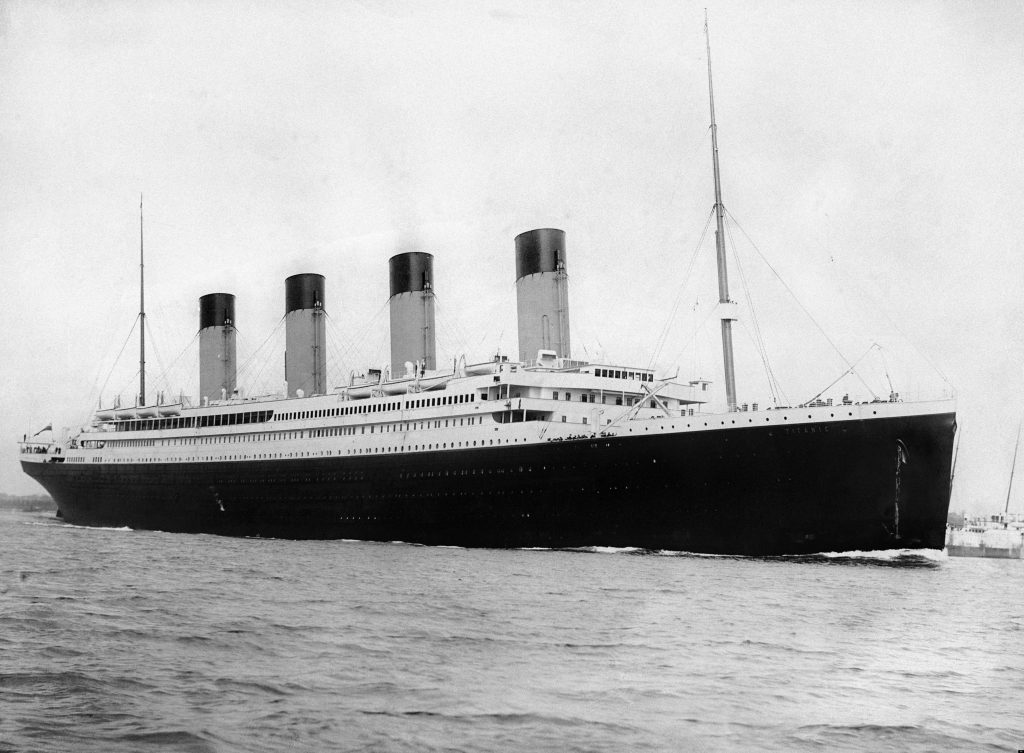 Further Information
Life In The Balance – The Life and Work of William Edward Hipkins by Andrew P. B. Lound (Birmingham Libraries)